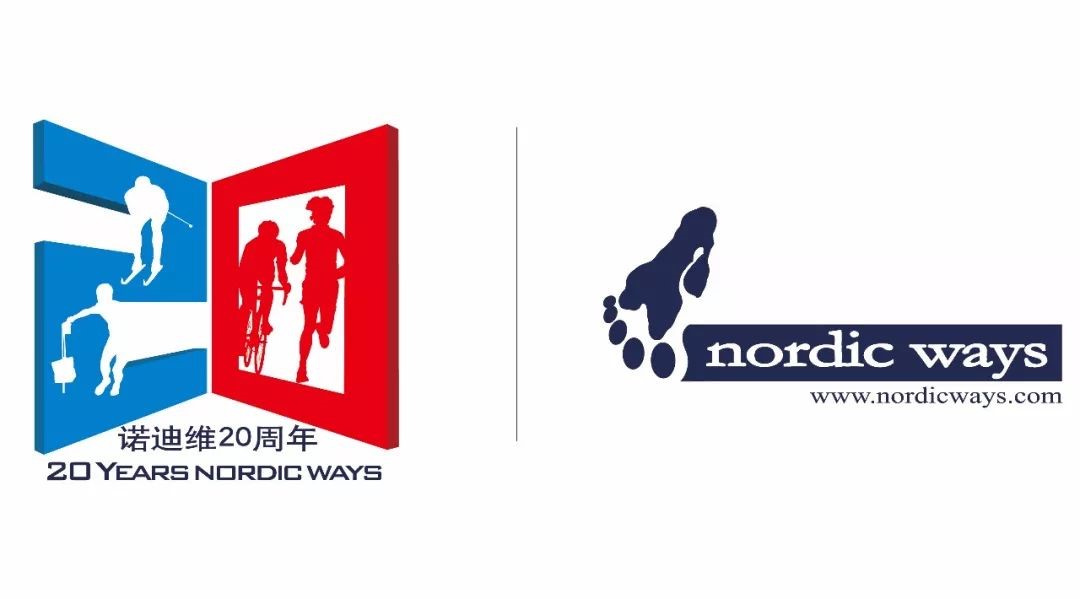 This Saturday is a significant day in the history of mass participation and amateur sports in mainland China. On 10 March 1998, Nordic Ways – then still known as PWT – organised its first official orienteering event in Beijing and set the standard for the design and management of international sports events in the country. 20 years later, Nordic Ways is still around – a feat in itself for a modestly-sized foreign company in China – and very much alive and kicking.
Nordic Ways' events are generally open to both professional elites and hobby athletes. With activities and events taking place in both summer and winter, it is always buzzing in Beijing and Changchun, the two offices of the company. Dedicated to developing, producing and promoting brand sports events, Nordic Ways focuses mainly on endurance sports and sports with a strong tradition in northern Europe.
While orienteering – a sport that is non-olympic yet extremely popular in nordic countries such as Sweden, Finland and Norway – is how Nordic Ways entered China, very quickly the executive management at the time decided to expand into other sports disciplines, seeing the potential of a rapidly modernising Chinese society and the development of its urban middle class. Typically relying on its own qualified staff and a wealth of international experts, among whom olympic champions, Nordic Ways set up the Great Wall Bike Carnival in Beijing in 1999. It was the first in a series of self-designed cycling events that continue to this day with the acclaimed Colourful Yunnan Granfondo Cycling Festival in the country's Southwest, and the Vatternrundan Cycling Festival in Yanbian, a Korean Prefecture in the Northeast of China. Off-road, Nordic Ways founded and managed the popular Huang Shan MTB Festival for six editions, while the Genghis Khan MTB Adventure in Inner Mongolia is known the world over. Organised as a 3-day package together with the Grassland Marathon trail run, it has been lauded by CNN International as one-of-ten must-do sports events in Asia.
While Nordic Ways has achieved a great pedigree in summer sports such as cycling and running, the Tour de Ski and in particular the Vasaloppet China classic-style cross-country skiing race are considered the firm's flagship events. It's in winter when the tight relationship between Sweden and China comes to the fore. Vasaloppet is the biggest XC skiing race in northern Europe. In 2003, Nordic Ways took a bold gamble to introduce the brand into China, which at the time had no skiing culture at all. A milestone was set, and since then skiers flock every January to the beautiful Jingyuetan Park in Changchun, a major city in the country's northern Jilin province. Vasaloppet China is the oldest winter sports event in the country. De facto, Nordic Ways has contributed to the development and the growing popularity of skiing among the young people, illustrated by the continuously growing participation numbers of Vasaloppet China, and the great performances of Chinese elite skiers in the Tour de Ski.
The world changes in a period of 20 years, and so does the sports scene. Proving its flexibility to stay in-tune with latest market and social developments, Nordic Ways has ventured into new areas in the past two years with, a.o., the Shangri-la Duathlon Challenge and the forthcoming branded obstacle race, Tough Viking. Future projects also include ultra running, off-road triathlon and ice skating on natural ice.
Nordic Ways plans a number of special 20-year-anniversary activities and events in 2018, of which details will become available in due course.
For more information about Nordic Ways, please visit the company's website www.nordicways.com . Any queries can be sent to info@nordicways.com .