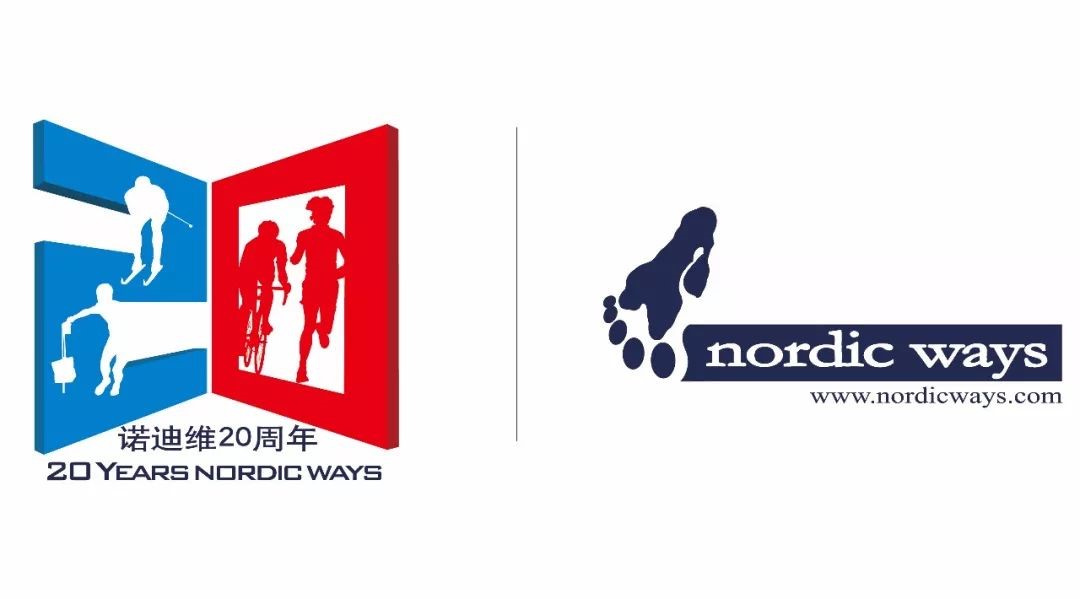 In the blink of an eye, Nordic Ways has been in China for 20 years. The company was founded in 1998 and we brought the Nordic sports to China and promote the Sports Carnival concept. It is not easy for a foreign sports company to operate in China for 20 years, but the company is typical Swedish style – like to be close to nature, modest, introvert but persistent, which is one of the reasons why we can succeed in China. And in the past 20 years,one of the things that people think of are the mysterious company founders.Their vision and amazing courage continues to admire people. On the 20th anniversary of Nordic Ways, we bring you Gavert Waag, one of the most activefounders of Nordic Ways. Below is an interview we did earlier this week.
1.Why did you set up a company in China 20 years ago to promote the Northern European lifestyle?
t startedas a wild idea, a World Cup in park orienteering, competitions that would bringthe orienteers into the cities, in front of the people, the crowds and media.The world´s best orienteerers competed in famous European cities. In 1998 they conquered the Asian continent in the first international orienteering eventever held in Beijing with invaluable support of our main sponsors, Ericsson,Volvo and Outokumpu.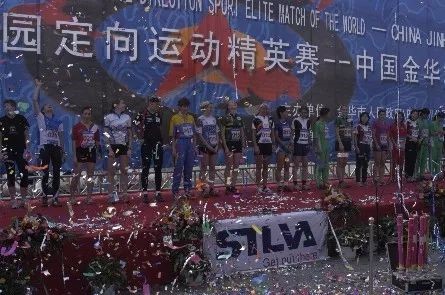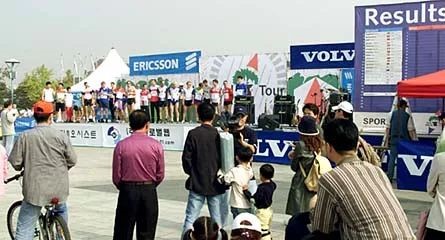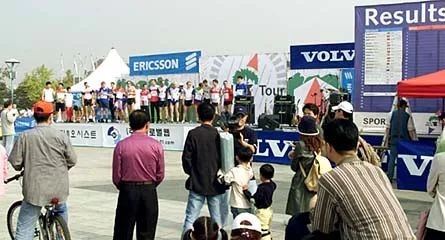 2.How did you start promoting these activities at the beginning?
At TsinghuaUniversity in Beijing on March 10th 1998, the first international sports event with top orienteering athletes from foreign countries was organized by Nordic Ways. It turned out to be a historic day. From that day we built up our companyin China with focus on sports popular in northern European countries. But today, Nordic Ways has am even wider range of sport events in its portfolio:cross country skiing, road cycling, mountainbiking, road and trail running,triathlon, duathlon, orienteering and more. So March 10 is a historical day in fact.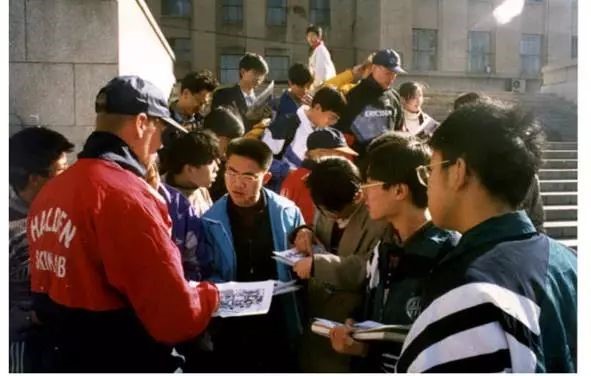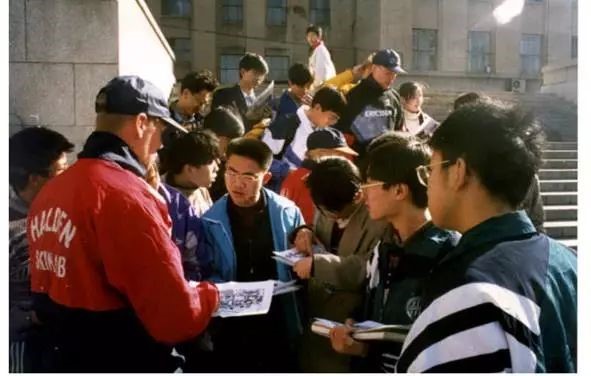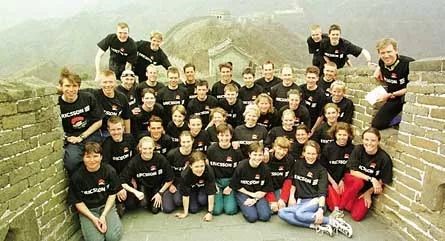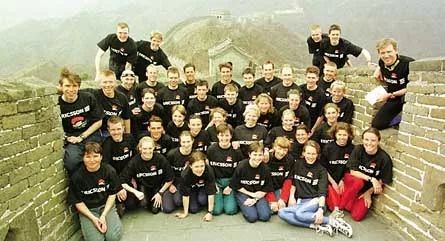 3.When you founded Nordic Ways, what was the Chinese sports market like at that time?
For these"Nordic" sports, in 1998 it was zero. There was no one who was more or less interested in Orienteering. Cross-country skiing was less than zero. And even cycling in China, there were not so many races, not so many riders. Also only a few people did serious training in running at that time.
4.This is not an easy career choice. Looking back, what motivated you most to promote Nordic sports and what drives you to continue today?
People's love of sport, the nature of competition, the love of nature, the kind-hearted feelings, which may be the most important thing. The role played by Nordic Waysis only a guide.
We see a lot of possibilities. The people we care about, the people we want to be close to, they come to Nordic Ways events, and they show us the happiness and the healthier lifestyle they are getting. I am so glad to see it. We will continue to help them experience the charm of the Nordic lifestyle.
5.What were your largest challenges during those early times? How did you overcome those difficulties and challenges?
Orienteering was not easy to give out. It was much easier to do Orienteering with a map in university area. The Vasaloppet skiing came to China in 2003, it was the biggest challenge. The first edition of Vasaloppet China on March 15th 2003 is a milestone for Nordic Ways. At the opening ceremony the Swedish Ambassador, Mr.Börje Lunggren, stated "A New Tradition is Born"! But as you may know, at that time, not many people were interested in this strange Nordic sport. And we did a lot of hard work. For example, we cooperate with all colleges and universitiesin Changchun and provide long-term free cross-country skiing training for college students and ski lovers. The planned training scale is more than 40,000. In the other hand, the youth winter sports training and various ice and snow activities in Jingyuetan park also play a big role in promoting cross-country skiing.Vasaloppet China,this flag ship among our events has now been organized during 16 years and is the oldest winter sport event in China. It is outstanding. The development has gone from a small event to a ski arena with one of the biggest snow statue areas in the world.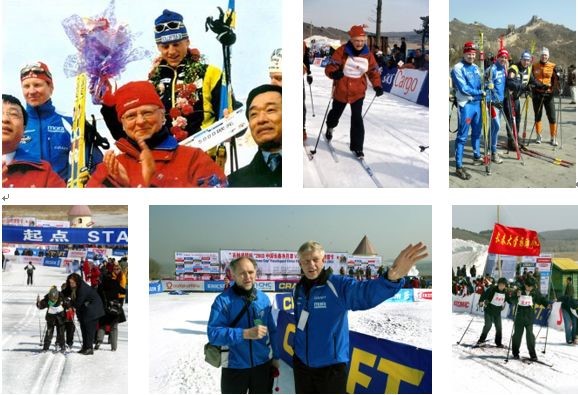 6.You look back at Nordic Ways 20 years from now, what will you be most proud of?
am proud to be a member of this company with all our staff, all the Chinese and nordic people are working in our company, they do marvelous work.
7.What do you want to say to the related units and fans that support our events in China?
'm very satisfied to see all events growing. I hope if you are a sport person you will take part in our events. It's good to try different sports also: running,skiing, cycling, orienteering, swimming and so on in the future.
The above is an interview with Gavert. Thank you Gavert for sharing the story and thank Torbjörn for your assistance.
Today we still give out some gifts. Welcome to leave your message, tell us your favorite Nordic sports. We will randomly select 2 fans to send mysterious gifts.
And the following is the 6 lucky draw winners yesterday on wecnat. Please send your mailing address and recipient information to our WeChat backstage, we will send you the gift next week.