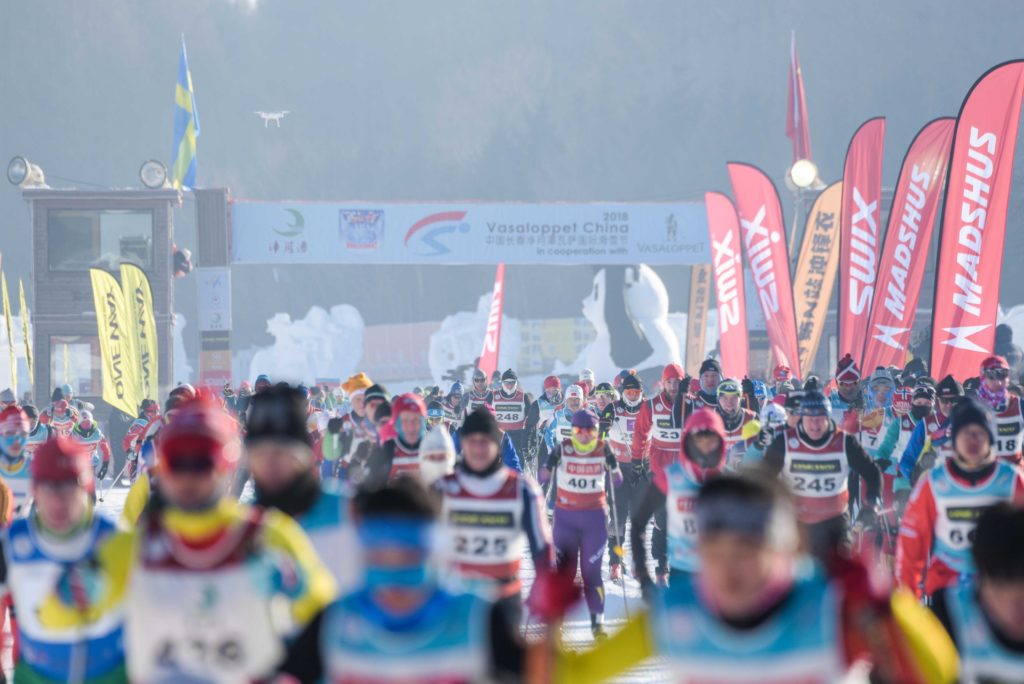 The 2019 race gathered about 800 XC skiers at the two distances of 50 or 25 km and, as usual, the ski arena had a fantastic atmosphere, framed by outstanding snow statues. Vasaloppet Ski arena, located in Jingyuetan National Forest Park in the outskirts from Changchun, Jilin Province is part of the annual Snow and Ice Festival, which has it 's opening ceremony the days before Vasaloppet China.
2020.01.04 The 18th Vasaloppet China
Vasaloppet China is the biggest cross-country skiing race in Asia, the member of Worldloppet, one stage of China Tour de Ski and the sister race of Vasaloppet Sweden. The giant snow sculptures in Jingyuetan with different themes also attract thousands of viewers and dozens of Chinese and foreign medias every year. The race will be held on Jan 4th, 2020.
The natural environment of Changchun Jingyuetan in Jan. is very suitable for cross-country skiing. Go with all the cross-country skiers!
Event website: www.vasaloppetchina.com
Contact us: media@nordicways.com
Tel:+86(431)8964 5455