Documentary of 5th Granfondo Yunnan & Nordic Ways 20th anniversary
The 5th Colorful Yunnan International Granfondo Cycling Festival ended successfully on November 10th in Lijiang. Time flies, five years has passed. Thanks to the Yunnan Provincial Sports Bureau, the local governments, the relevant support units, and the cyclists from all over the world. Without them, Granfondo Yunnan can not reach its goals. Every year in Granfondo Yunnan, thousands of people work for this event. When Granfondo first entered Yunnan, many people did not know what it was. While getting involved in it is undoubtedly the fastest way to find the answer. The event has never ceased to innovate and improve on its weaker points, and the public have developed a clear understanding and great feelings about Granfondo cycling and Granfondo Yunnan.
Chapter One: follow the general trend or stick to the principle
In 2012, Nordic Ways was first to set up an officially labeled-granfondo in China with the Granfondo Yanbian, a 188km long stage of the 2-day Vatternrundan Cycling Fesival in Jilin province. For most participants, it was their first ever experience cycling over such a long distance without pressure to win the race. One year later, Nordic Ways realised that a multi-day event will definitely be welcomed by even more cycling enthusiasts in China. Mass-particpation endurance cycling events, commonlycalled Granfondo, had become a global phenomenon and the time was right to introduce the concept formally to China.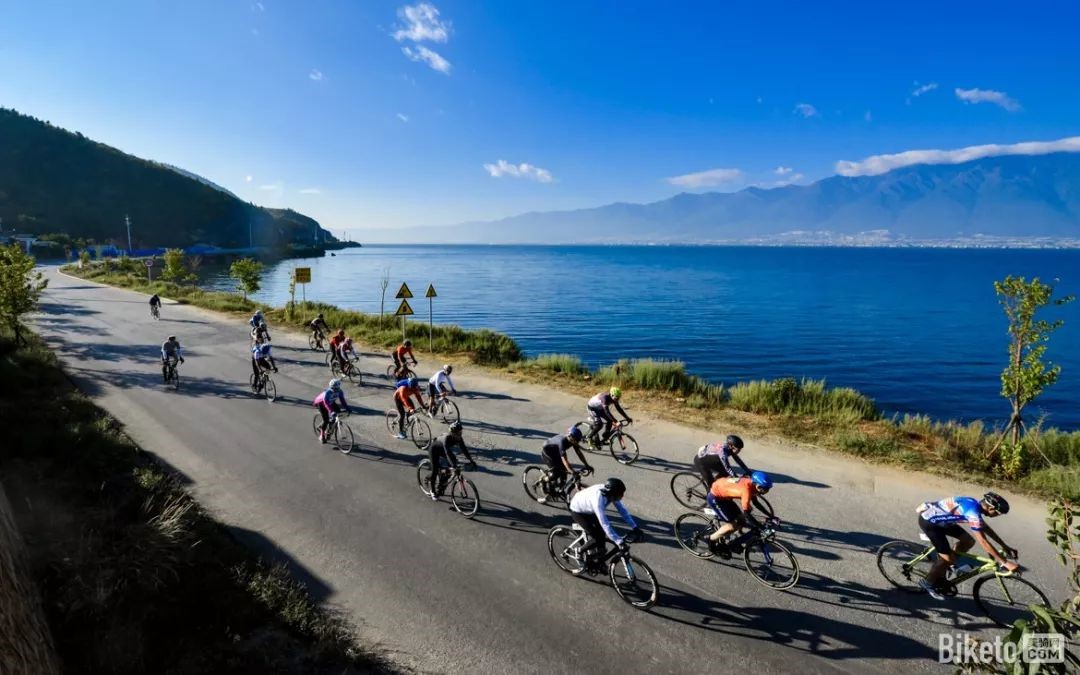 (Granfondo Yunnan)
Yunnan is one of the most popular provinces in China for tourism, and the landscape lends itself very well for cycling as road conditions keep improving. When Granfondo Yunnan was officially announced for November 2014, the company Nordic Ways faced another dilemma: is it to follow the trend in China, or stick to its own principles?
If we were to follow the habits of Chinese cycling at the time, Granfondo Yunnan would have to offer an astronomical amount of prizemoney, ride on boring highways and keep the cut-offs very tight to shorten the traffic-control time. Usually, once a rider got dropped from the main bunch he would be asked to stop cycling. Granfondo cycling, with its emphasis on individual challenge rather than racing, of course needs long cut-offs to allow everyone a reasonable chance to complete his personal challenge.This was a major change-of-thinking and it required a long time and many negotiations.
(Granfondo Yunnan)
Also, Yunnan is a province with a well-developed mountain bike cycling culture, but Granfondo is essentially road cycling. Local bike shops were mainly selling mountain bikes at the time. In the end, we stuck to our guns and set up a major sports tourism event, to promote the local tourism economy and bring more benign social benefits. Since then, Nordic Ways has also established the main characteristics of Granfondo Yunnan with non-excessive prizemoney, and an abundant traffic control time so that cyclists from afar can have time to enjoy the scenery along the courses. For local riders, a short distance was added to the overall event programme, and people could also ride MTB if they wanted to do so.  It is important that local cyclists in Yunnan can enjoy and experience the atmosphere of the Granfondo in their own backyard. It has turned out that our decisions met with approval. Granfondo Yunnan can satisfy both the competitive racing cyclists (the performance level increases each year) and the enthusiasts who only wish to challenge themselves or enjoy the scenery.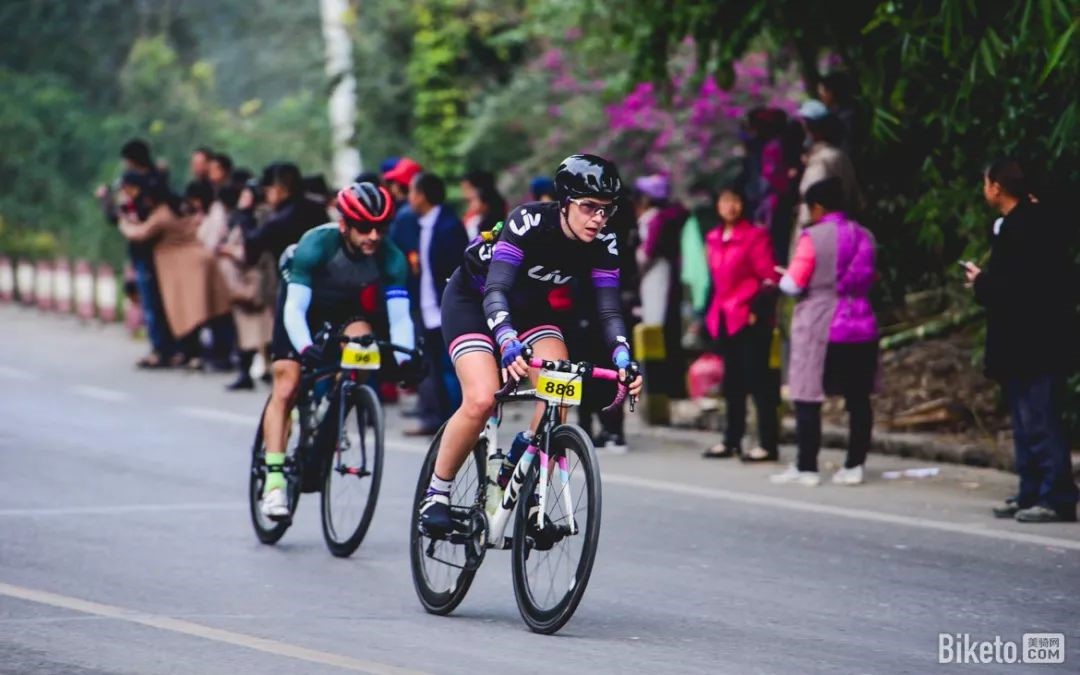 (Granfondo Yunnan)
As the cooperation with the relevant authorities also strenghtened, we are also proud to have completely redesigned certain stages of the Granfondo Yunnan according to our own vision. The Sky Ride in Lijiang in 2017, with its incredibly long climb to 3300m altitude but also featuring a monster descent of 1 vertical kilometre, had never been done before in China in the context of a mass-participation cycling event. Similarly, this year's Prologue Time Trial in Mangshi and the Along Gaoligong stage in Tengchong can easily be labelled 'unique'. These stages come closest to the true spirit of 'Granfondo cycling' as it is practised all over the world.
Chapter Two: What if we take one more step? What will happen?
Nordic Ways has been in China for 20 years,and it is not easy for a foreign sports company to survive in the Chinese sports market for so long. What is the secret? From the first orienteering race held in China in 1998, the cross-country skiing races that began in 2003 and the cycling and running events that followed later, Nordic Ways has always been looking for and acting on every possible opportunity. With a big focus on over all event quality, we constantly strive to improve our services, and deeply study the combination of sports tourism and sports competitions. At the same time, we are also observing and learning from some of the best events in the world. Never stop thinking and innovating. This is why Nordic Ways events, such as the Genghis Khan MTB Adventure and Grassland Marathon, Colorful Yunnan International Granfondo Cycling Festival, Changchun Jingyuetan Forest Marathon, and Vasaloppet China have remained popular in the sports market.
(Vasaloppet China)
We can say that our participants love our events. Every time they participate in a race, they will come up with many valuable opinions and suggestions. These opinions and suggestions are the valuable source and driving force for Nordic Ways to improve the quality and service of the event continuously. We are deeply touched by the understanding and support from local governments, partners and participants when troubles occur. Everyone involved is contributing his power to make the events better.
Chapter Three: China's Granfondo, everyone has a granfondo dream
Granfondo's concept is long distance and great endurance. Granfondo encourages participants to challenge themselves.This is the essence of all sports and the purest power to make us insist on riding. As a multi-day race, Granfondo Yunnan highlights this point. For the cyclists, the staff and volunteers who have been involved in Granfondo Yunnanfor many years, the feeling of Granfondo is even more profound. Everyone has a Granfondo in his heart, and everyone has his own unique feeling.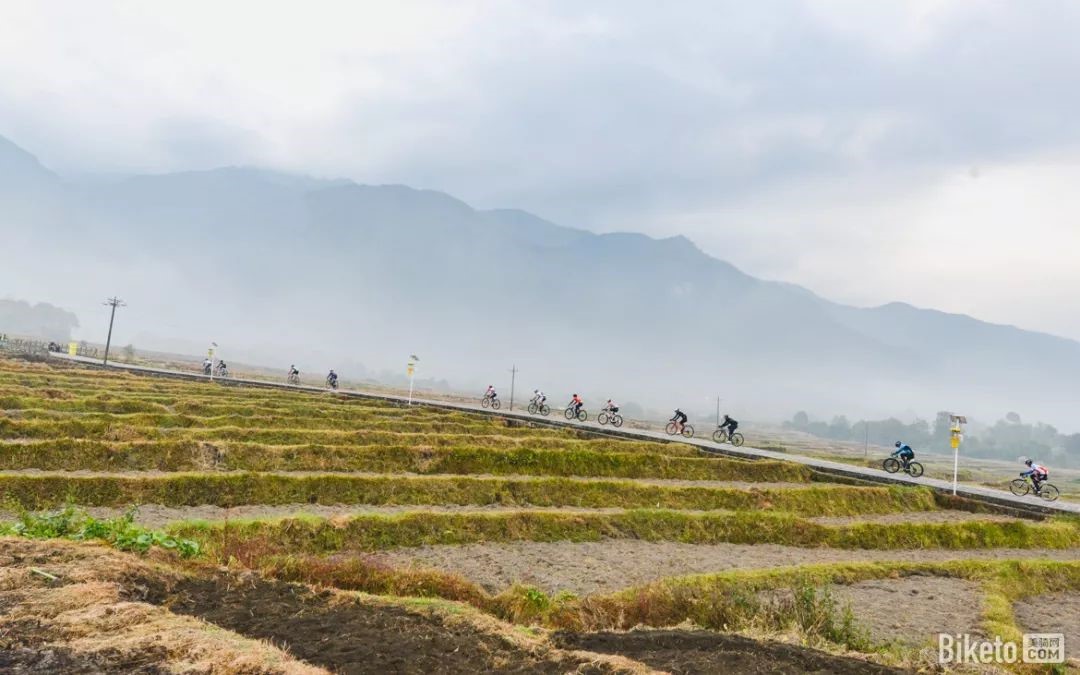 (Granfondo Yunnan)
In the past five years, we have grown up with Granfondo Yunnan. Following the event, we went to different cities in magical Yunnan, and were amazingly stunned by the mountains, lakes, and the colorful cultures of the ethnic minorities. We have seen a broader world, and we have become better than expected.
Chapter Four: What is Nordic Ways' vision?
Nordic Ways entered China in 1998. At that time, the China's sports market did not bloom like it is now, and the amateur sports market was blank. As a pioneer, Nordic Ways has been devoted to promote a healthy lifestyle via sports. Twenty years ago, even ten years ago, an active and healthy lifestyle was not the focus of most Chinese people. The event carnival style that Nordic Ways promoted caused quite a sensation in the China's amateur sports circle. Participants had rich race bags and the event also provided dining areas, entertainment areas, viewing areas, etc. The events were completely designed according to the Nordic European model, and were designed to give participants and their families and friends a great experience. Excellent value for money, this is the feedback of many participants. Nowadays, more and more people are paying attention to active and healthy life, and more and more people join the trend of sports. China's sports market is moving in a positive direction. We are very happy to witness this big change. At the same time, we also hope to see our participants and fans to achieve their dreams, to see brilliant fans and participants being brilliant,and see how they are got wherever they are. That's a very joyful thing.